Some people just never take a telling.
Some time ago, Labour's Prime Minister Tony Blair made clear his support for a single GB football team.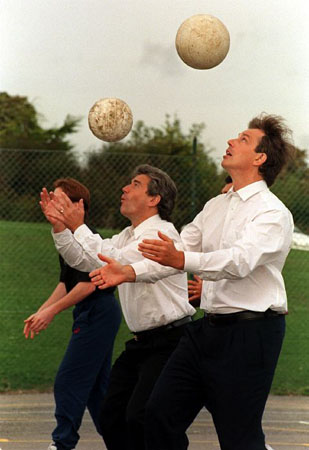 Not all the time, he said, just for the Olympics.
Some people weren't best pleased with that idea:
Labour and the British Olympic Association (BOA) were told that this might not be viewed as being desirable by some Scotland fans and were asked to kindly withdraw the suggestion.
Now the BOA has said it's going ahead and imposing a GB team on us. I feel a campaign coming on ...
And while we're on the subject of all things sporty - the Scottish Government has announced a £29 million development for Ravenscraig which should be just the ticket for encouraging sporting endeavours over there. Well done the Scottish Government!